Why Should I Donate My Car to Charity?

Did you know that 17 million cars and light trucks were sold within the United States in 2018 alone? The unfortunate reality is that many of the people that most need cars and light trucks, however, will not be able to afford them. Most Americans rely on vehicles in order to not only commute to their occupations, but to grocery stores, their children's schools, and importantly in a post-pandemic world, the doctor's office. The structure of the U.S. means that the vast majority of Americans do not live in cities that are easily walkable or easily accessible through public transportation. Additionally, cars can be considered major investments by most Americans, but particularly those that are living on compressed budgets due to economic hardship or long term poverty.
While a vehicle can potentially be bought outright from a private seller, quite often these cars are unreliable or may even be damaged at the time of sale; there is a reason why they are being sold for so little, after all. Therefore, in the grand scheme, these cars are often dangerous to drive or may cost more than they are worth in repairs and upkeep. The alternative is buying a car from a dealership, which may require a new owner to commit to a payment plan that they are not necessarily able to afford. Plenty of people experiencing financial hardships are unable to buy cars from dealerships in the first place, as it can be difficult for them to be approved for financing.
Again, being unable to own a vehicle can be incredibly limiting, especially for families. Children may be unable to attend school to the degree that they should. Parents are unable to provide for their families because they simply can't get to work. Vital appointments are missed due to a lack of transportation. This is why many charities specifically focus on ensuring that families are able to access cars affordably. Additionally, when individuals are exploring where to donate a car for charity, they may discover charities that auction off donated vehicles in order to raise money for their specific causes. While there are many charities that accept donated vehicles, not all of them do so for the same reasons. There is much to understand before making the decision to donate a vehicle to charity.
What Types of Organizations Accept Donated Cars?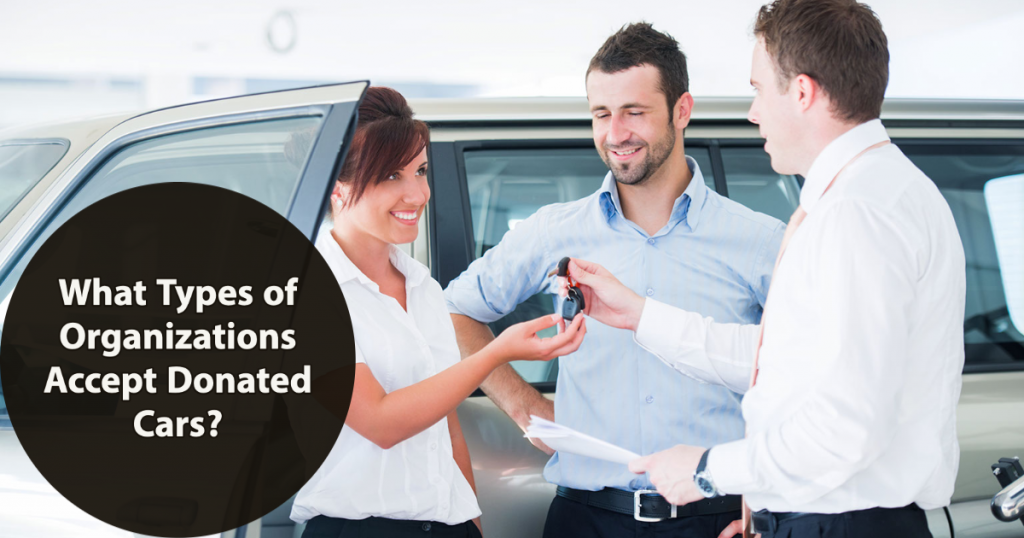 When exploring where to donate a car for charity, individuals will likely be surprised by how many charities accept these unique donations. These range from remarkably well-known charitable organizations that are nevertheless not necessarily associated with donated vehicles, to more local or obscure nonprofits. For example, Habitat for Humanity actually accepts vehicles from donors, despite the fact that many donors associate the organization with donated time, money, or home goods. Unlike some organizations, Habitat for Humanity does not offer most of their donated vehicles to families in need. Rather, they sell the vehicles that are donated to fund their mission, which is focused on helping families achieve housing and overall stability. Habitat for Humanity accepts almost all types of cars and trucks, as well as motorcycles, recreational vehicles, snowmobiles, boats, farming equipment, and even construction equipment. About half of all donated vehicles are sold as is, while the other half are salvaged, which essentially means that they are sold for parts. Either way, Habitat for Humanity is able to use those funds to finance its charitable goals.
Another prominent charitable organization for people to consider when researching where to donate a car for charity is Make-A-Wish. Make-A-Wish is well known for the services that it provides to families with children that are suffering from chronic, often life-threatening or terminal illnesses. The charity essentially finances the "wishes" of these children, which are often centered around amazing experiences like visiting Disney World or going on a special trip. This can obviously become fairly expensive, which means that Make-A-Wish relies on donations like vehicles to finance its goals. Technically, a separate charity, Wheels for Wishes, handles the donation of cars. Not only standard cars like jeeps or sedans, but boats, RVs and motorhomes, and motorcycles are accepted by Wheels for Wishes. Like Habitat for Humanity, the organization can sell these vehicles as is or sell them for parts in order to fund their overall goals.
Those that are researching where to donate a car for charity with the intention of helping veterans can explore charities like Vehicles for Veterans. Vehicles for Veterans focusing on helping disabled veterans adjust to life post-service, financing programs that help veterans in need of assistance and support. Vehicles for Veterans uses the proceeds surrounding the sale of pre owned SUVs and other cars in order to ensure that veterans are able to receive counseling, medical equipment, and even necessary alterations to their homes. Disabled veterans in particular are quite at risk of experiencing homelessness in their lifetimes, and charities like these offer them desperately-needed resources.
There are also charities available that specifically offer cars to needy families. Individuals that are researching where to donate a car for charity and actually own cars in good condition may want to consider organizations like these. 1-800-Charity Cars focuses on ensuring that families in need receive the vehicles that will keep them stable. The organization carefully vets applicants before approving them for a vehicle, as it understandably has a limited amount of vehicles available. When individuals decide to donate their car to this charity, the vehicle will be assessed by its employees. Cars that are determined to be suitable as "program" vehicles will be donated to families in need. However, vehicles that are not suitable for the program can still be used by 1-800-Charity Cars. They would be moved through truck transport sold at auction or salvaged to fund the program and the purchase of other vehicles.
Cars 4 Christmas also accepts donated vehicles, focusing on people throughout the Midwest in particular that need vehicles in order to cope with hardships. Like the aforementioned charity, Cars 4 Christmas accepts vehicles in all conditions, as even unusable cars can be liquidated. Usually, recipients of cars include people with children, people with disabilities and medical conditions and people in transitional housing. The charity has also spawned an offshoot charity called Cars 4 Heroes, which focuses on providing vehicles to veterans in need. Therefore, those researched where to donate a car for charity that dream of their vehicle going to a veteran in need can choose this option instead.
If an individual seeking where to donate a car for charity is interested in donating to a religious organization, they may want to consider Good News Garage. This nonprofit organization is run by Lutheran Social Services, and is therefore affiliated with the Lutheran Church. Operating in the New England area, it focuses on donating vehicles to families in need. As is often the procedure with these charities, the cars will be evaluated upon receipt, with professionals determining whether they need expensive fixes like transmission repairs. Vehicles that can be donated directly to families will be donated, while those that cannot be donated or repaired cost-effectively will be sold at auction to fund the efforts of Good News Garage.
What Are the Benefits of Donating a Car to Charity?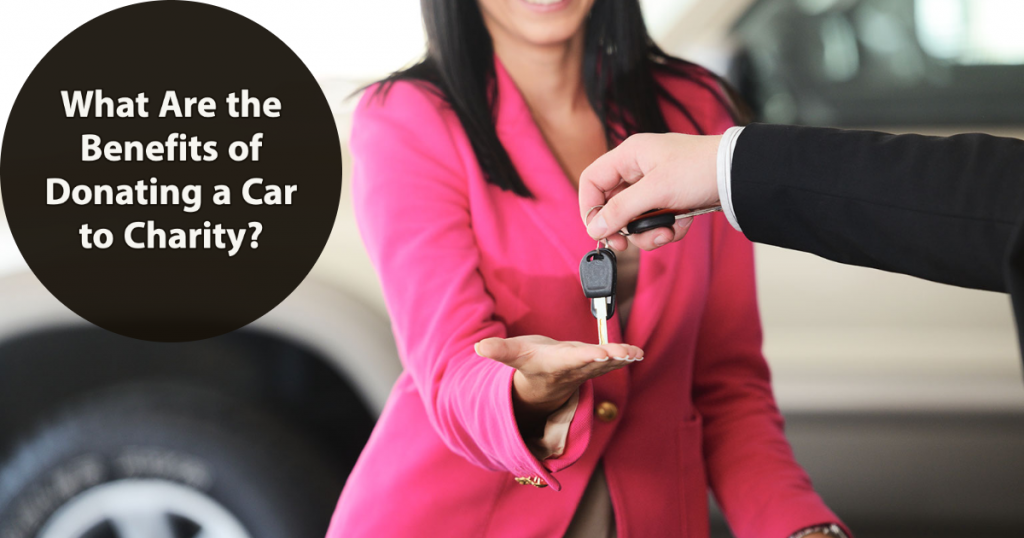 Those deliberating on where to donate a car for charity may also be considering how the donation will benefit them. This is understandable. Donating a car is a major decision, as the car was likely a big initial financial commitment. Additionally, there are admitted alternatives to donating a car besides selling it privately. There is the obvious benefit of simply doing something good for others and the positive emotional impact of making that decision. If an individual is no longer planning on driving a vehicle, they may want to donate it simply to help others. But there is nothing wrong with wanting to receive other benefits through a donation.
One major benefit of deciding on where to donate a car for charity is the fact that many of these donations are actually tax-deductible. This means that an individual will essentially be able to write the value of the vehicle off on their taxes, and receive that benefits when they are filing for their tax returns. While this is a clear financial advantage of donating a car for charity, it does require delayed gratification. Rather than receiving the financial benefits of selling a car outright, the donor will need to wait until their taxes are completed and they receive their "kickbacks".
However, one aspect that they often do not need to worry about is the somewhat complex procedures of making these deductions. Many of the charitable organizations that accept donated vehicles will help donors through this process. They are experienced in these matters, after all, and do not want confusion to be a barrier between donors and their charities. Therefore, they will offer donors assistance.
This is not the only assistance offered by these charitable organizations. Most, if not all of them will also offer to pick up and tow cars that are donated. This can be especially beneficial if an individual is considering donating a vehicle after a car accident. If a car is being donated simply to be sold for parts and is completely impossible to drive, the organizations can still pick up the cars and tow them, thus sparing people the expenses that come with having a car towed, as well as what would likely be a fairly substantial headache.
Why Donate a Car to Charity Versus Selling It?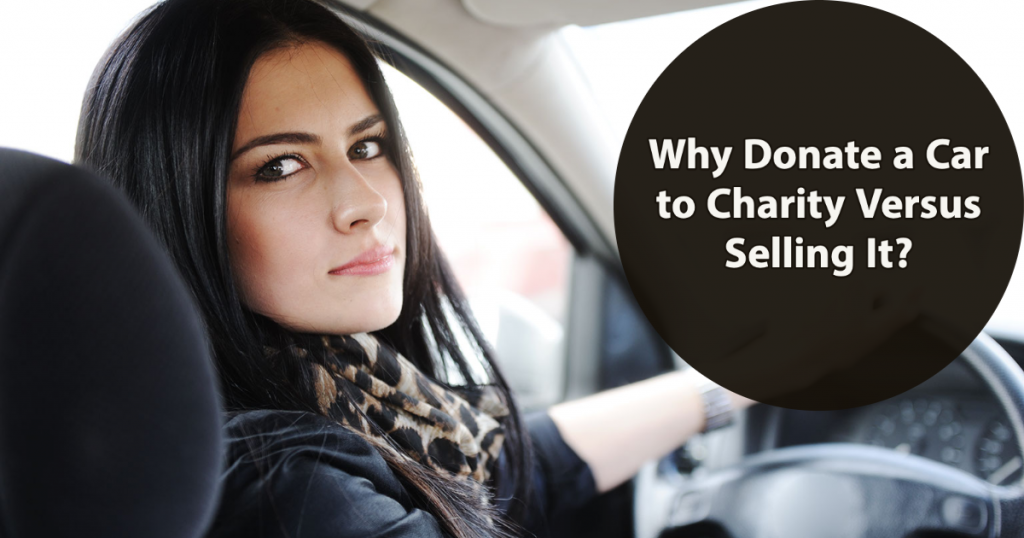 There are several reasons why an individual would consider figuring out where to donate a car for charity rather than selling the vehicle outright. For one thing, it is important for all vehicle owners to consider the fact that there is very little chance that they will be making a profit on their car. The conventional wisdom is that as soon as a new car leaves the lot, it begins to lose value. Cars, unless they are extremely expensive classic or collectible vehicles, are not financial investments in the conventional sense. They experience daily wear and tear, and they are not cheap to upkeep. Even buying new tires on a fairly regular, if infrequent basis will cut into the initial investment an owner put into a car.
Additionally, selling a car can be more complex than it might initially seem. If a car is owned for a limited amount of time, an owner might be able to turn it back around to the same car dealership where it was originally bought. But they will often invest the money they receive into a new vehicle, and again will be doing so at a loss most of the time.
Most cars need to be in great shape for an owner to receive any kind of decent return when they sell a car to a dealership. Dealerships need to consider how repairs will affect the value of a vehicle. Even more cosmetic issues like replacement windows can cut into the value of a car sold to a dealership.
Cars that have experienced serious trauma will be worth very little. After cars have been in collisions, for example, they are often sold to salvage companies, and owners may receive under $100 for the vehicles. This barely justifies the effort that goes into selling the car. Furthermore, owners that donate their cars to charitable organizations may ultimately receive more in tax deductions than they would from a company that buys junk cars.
These are ultimately just a few reasons why owners often choose to donate their cars rather than selling them. They may benefit more financially in the long term, they know that their cars are aiding good causes, and the process is often simpler than selling the vehicle, especially when charitable organizations guide them through the tax processes.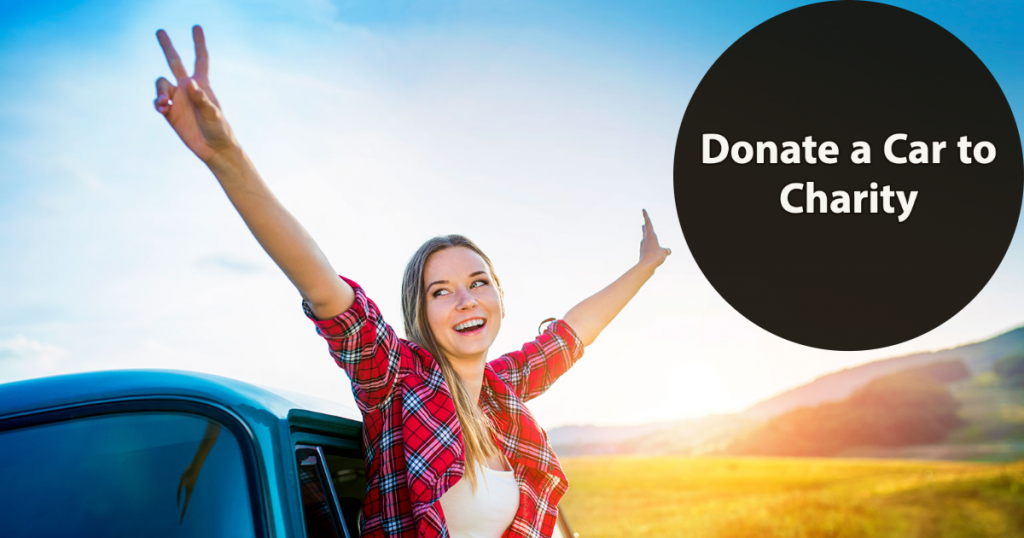 Being aware that a vehicle is funding a charitable organization or even going directly to individuals in need can make a car owner feel as if they made a big difference; because ultimately, they did. Therefore, those that have cars that they need taken off their hands should consider seeking out these charities before selling their vehicles outright.